Royal Academy Artistic Accomplishment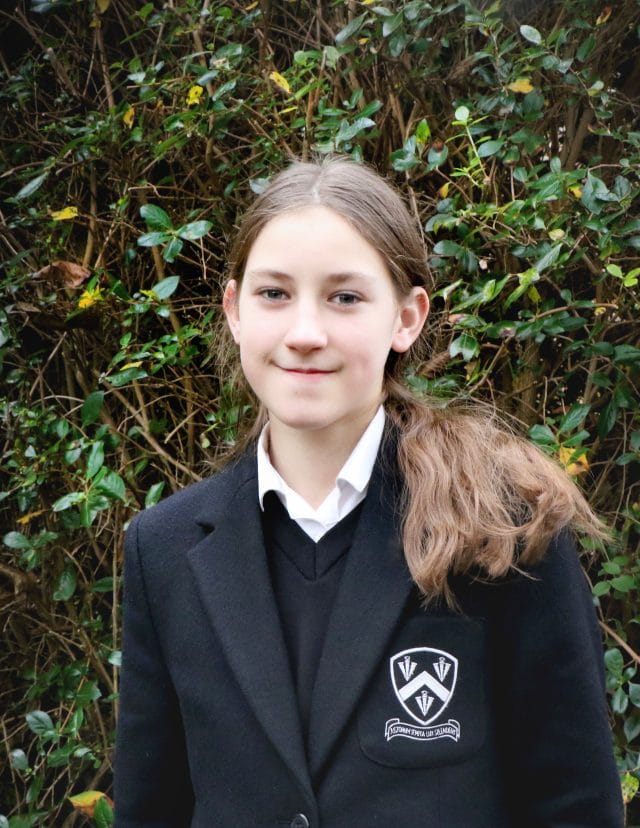 Royal Academy Artistic Accomplishment
We sat down with Second Form's Willa who spoke to us about joining Bloxham and her Royal Academy art success.
Q: congratulations on your young artist oxford competition win. Can you tell me a bit more about the competition?
My dad enjoys his art and was painting over the summer and I decided that I wanted to do some painting myself, so I joined him and broke out the oil paints. My old headteacher, Mrs. Miles, emailed my Mum about the Young Art Oxford Competition and we decided to give it a shot. Mrs. Miles was brilliant and, if it wasn't for her, I probably wouldn't have heard of the competition. We entered three or four of my paintings and one of them got accepted in. I was super happy as none of my works have ever been accepted into anything before. The painting was of a girl who, after trimming the flowers, held up a cloth with petals on it. I decided to call it 'The Flower Girl'. This work was hung in the Young Artists' Summer Show at the Royal Academy which was amazing.
Q: When did your passion for Art begin?
I've been doing art for as long as I can remember. If I go up into the attic, we've still got all the paintings I did from Pre-school and Reception upwards. I've always enjoyed just getting a piece of paper out and scribbling all over it. My workbooks are covered in little artistic doodles and pretty patterns.
Q: How have you found joining Bloxham?
When I first joined Bloxham, I was really excited because of all the activities that are there for you to do. I was familiar with Bloxham as my primary school had visited for swimming lessons and a DT day where we made totem poles. The facilities always looked really cool, so I have always been so excited to get here and try them out.
Q: What are you looking forward to studying in Art at Bloxham?
My older sister started doing textiles at school and would come home with some really impressive pieces, so I'm looking forward to doing some of that at Bloxham. She also did some lino printing and I'm very excited to try that out. I'd also like to improve my painting skills, particularly learning how to do contemporary painting, and learn how to improve my shading to make my paintings look more realistic.
Back to all stories