At Bloxham School we are justly proud of our facilities and are pleased that we can make these available for commercial hire when the school is not in session. There are two elements:
Public use of Bloxham School sports facilities – enquiries to

[email protected]

Hire during school holidays
The school's facilities are perfectly suited to events including wedding receptions, private parties, corporate retreats & seminars, group residential trips, summer school programmes and sports events.
We can offer residential lets in one or more of our six boarding houses during the Christmas and Easter holidays or day hire in our school holidays or half terms (excluding 24th-27th December inclusive, when school is closed). We can provide a tailored package making use of our academic and recreational facilities, our range of performance areas and our sports facilities. We can also provide a full catering service, where needed, with the same high standards that our pupils enjoy.
We pride ourselves on our friendly and flexible customer service and will work closely with you to meet your requirements. For enquiries concerning residential lets or hire during school holidays, please contact Matt Tighe on 01295 724398 or email [email protected].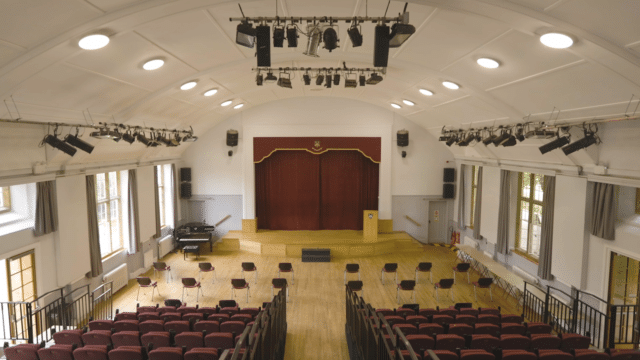 Great Hall
The Great Hall is available for events of all kinds, including meetings, performances and celebrations. The Great Hall building has seven classrooms which make perfect break-out areas. The Hall can seat 230 or can hold 250 guests for a standing reception. It boasts a stage and balcony area which can seat an additional 40 people. Adjacent to the Hall is Jubilee Court – a courtyard ideal for a BBQ or drinks reception.
Parties and celebration events
Meetings and seminars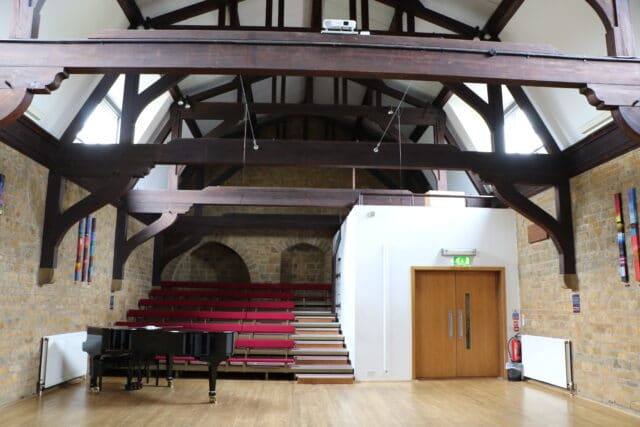 Recital Room
Situated in the building that was originally the school's gymnasium, the Sam Khan Music School's Recital Room makes a perfect intimate space for smaller-scale events and performances. The room has fixed seating for 80 and features a baby grand piano, projector and screen. The room boasts original stone walls and ceiling beams.
Meetings
Seminars
Performances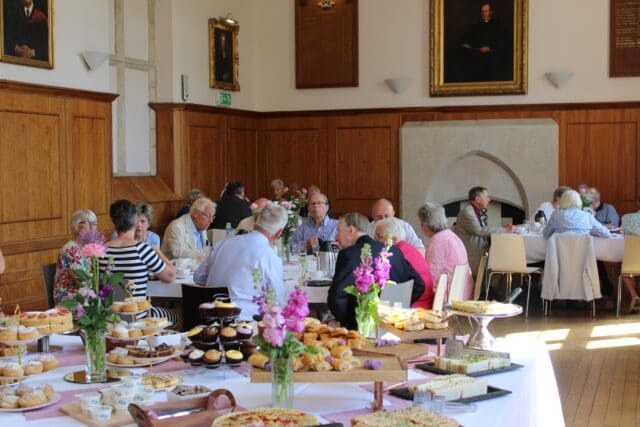 Dining Halls
Housed in one of the school's oldest buildings, the Large Dining Room is an impressive space for any event. The hall has capacity for 100 for a sit-down lunch or dinner, or 180 for a drinks reception.
Connected to the Large Dining Room via the school refectory, the Small Dining Room is perfect for lunches or smaller receptions. The room holds 60 guests for a sit-down lunch or dinner, or 80 for a drinks reception.
Space and catering for a sit down meal
Space and catering for a drinks reception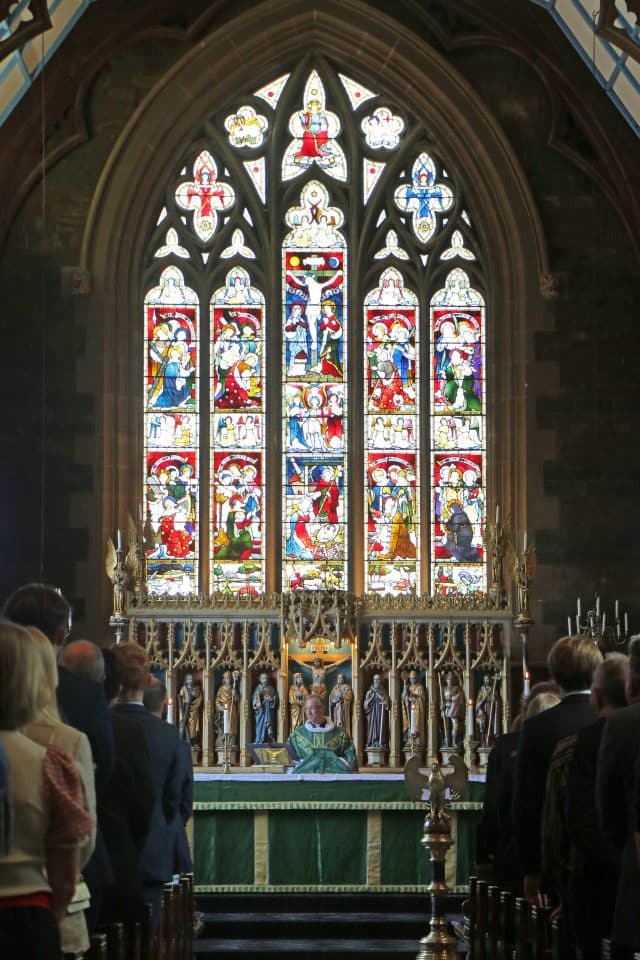 Chapel
Opened in 1871, the school's Chapel makes a wonderfully atmospheric venue for performances and regularly plays host to school choir and orchestra recitals. The chapel, which seats 150, has recently been updated with two flat screen televisions making it a multi-purpose space.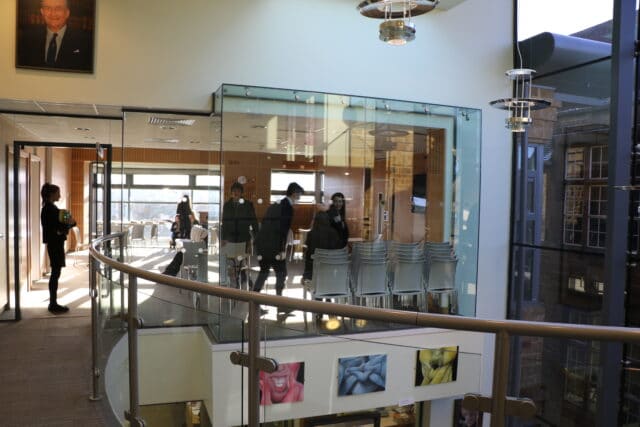 Library
The Vallance Library Building boasts multiple rooms for a range of meetings, presentations and performances. Choose from the Adams room, or the 'VLR' – a bright, modern space seating up to 80.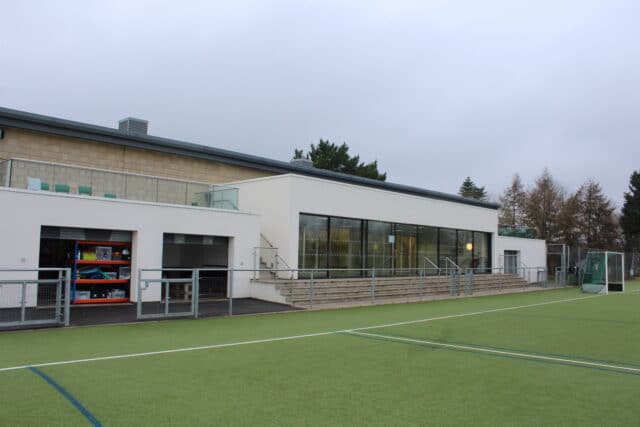 Dewey Sports Centre
Based away from our main site, our Dewey Sports Centre is home to indoor and outdoor facilities. Facilities include a sports hall, studio, changing rooms, climbing wall, gym & fitness suite, squash courts, astro turfs, hardcourts and grass playing field. Free parking is available.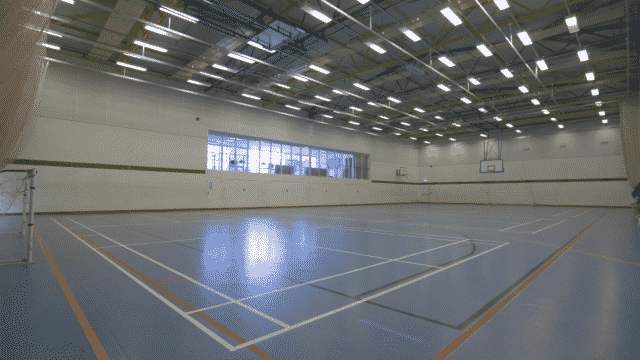 Sports Hall
Our 4-court hall has excellent spring-loaded flooring to help minimise impact on joints and ultimately lower the risk of injuries. Indoor cricket nets and basketball hoops are available, amongst floor markings and equipment for a wide range of other sports.
Local teams & groups
Events & Competitions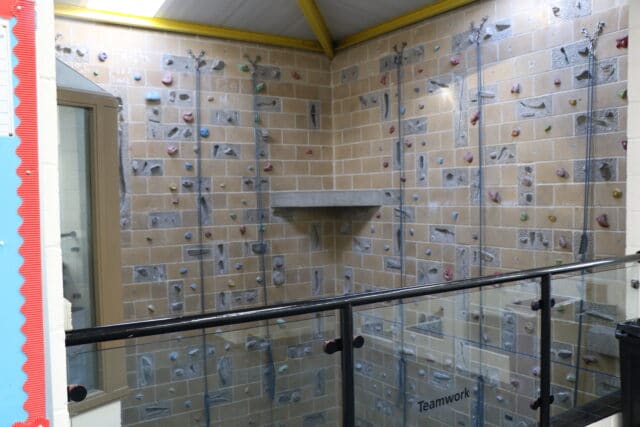 Climbing Wall
9 routes can be used to ascend our climbing wall and we mark the lower region for users who wish to traverse instead. Ideal for small group bookings. A qualified instructor must be present.
Local teams & groups
Events & Competitions

Squash courts
Adjacent to our Dewey Sports Centre, we have two glass-backed squash courts – the only glass-backed courts in the Banbury area! Courts are available to book during weekday and weekend public opening hours.
Individual use & Membership
Local teams & groups
Events & Competitions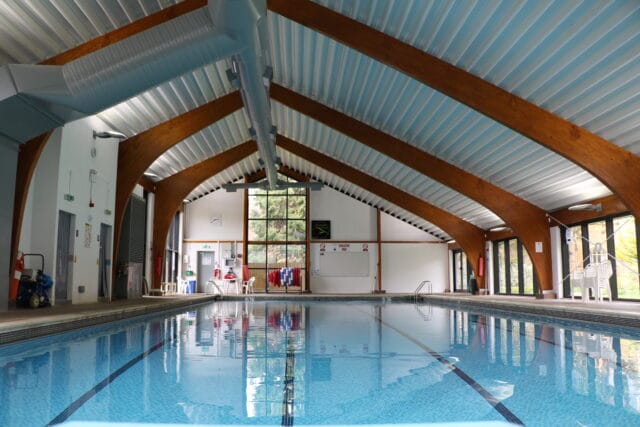 Indoor swimming pool
Our traditional pool is home to public swimming lessons and a wide range of groups who hire our facilities. Our swimming lessons are delivered to high standards and at good prices, whilst our small class sizes ensure that all children receive the best coaching. We run swimming lessons throughout the week, ranging from Stage 1 (beginners) to Rookie Lifeguarding and Survive and Save, as well as intensive courses throughout the holidays.
Individual use & Membership
Local teams & groups
Events & Competitions

All-weather pitches
We have two sand-based astro turf pitches here at Bloxham, which are maintained to excellent standards by our Grounds Team. Available for full-pitch or half-pitch hire.
Local teams & groups
Events & Competitions

Sports fields
Our pitches are maintained to high standards by our Grounds Team and are available to hire all year round. Our pitches are located at the Dewey Sports Centre, Main Field, Courtington Lane and Park Close. We're home to 6 outdoor cricket nets which meet ECB standards.
Local teams & groups
Events & Competitions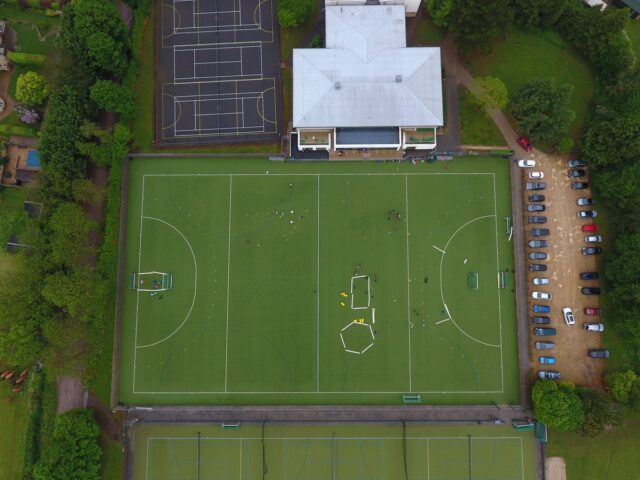 Netball & Tennis Courts
Our Dewey sports centre hardcourts are interchangeable and can be used as 3 tennis or 2 netball courts. We have additional hardcourts at our Park Close venue. During the summer, we also turn our astro turfs into tennis courts. Our courts are available to book during weekday and weekend public opening hours (weather and daylight permitting).
Individual use & Membership
Local teams & groups
Events & Competitions