Embracing Broader Curriculum to the Full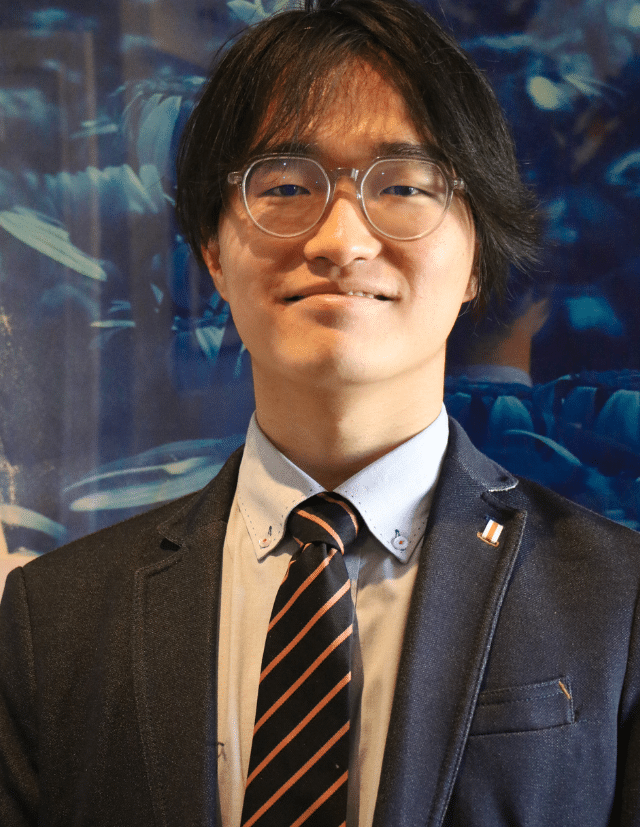 Embracing Broader Curriculum to the Full
We sat down for a chat with Angus, a Lower Sixth pupil who makes full use of our extensive broader curriculum programme in order to constantly challenge and push himself. Every year, he tries something new, something that will take him a little bit further outside of his comfort zone.
how are you getting on so far with your new project for this year, public speaking?
So far, it's going well! Yesterday, I led an assembly in the Great Hall. It wasn't part of my public speaking activity, it was a presentation for the Iceland trip I went on, but what I have learned so far in public speaking definitely helped me to speak in front of so many people. It was a bit stressful but fun too, and the response that I got was good. I was nervous that I would present the wrong thing or that the way in which I presented would not be appropriate. I think it's just a skills issue, so I'm quite excited to learn more technical skills about tone change and how to present through the activity I've chosen. You can be presenting in a humorous or serious tone, or both, and the focus could be on the contrast. Currently in the public speaking activity, we are working on our first presentation. The classes are really helping with my communication skills and confidence. Sometimes you improve in little steps, so I try not to stress myself out by expecting to be great straightaway.
which clubs or activities have you chosen in the past as a way to stretch yourself?
I have been at Bloxham for three years now. In my first year, I tried climbing club. When I first saw climbing, I thought it meant hiking in the countryside, not climbing on a climbing wall! When I first went there, I was really nervous because I saw the climbing wall and had no idea what was happening with the harnesses and the shoes and things, but I just kept going every week and it ended up being great fun. I learned lots and met some new people and made friends. That led to me going on a school trip to Iceland for climbing where I had an amazing time. In my second year, I joined choir because I feel passionate about singing but I wasn't sure where to start. Being part of the choir allowed me to go on the Vienna trip and that was great fun. I learned a lot and my improvement in singing has been quite significant, which is a wonderful feeling. Singing in those huge churches in Vienna was just amazing. The school allows us to have lots of trips out of the UK and that's such a great experience, to travel but with the safety net of going with people you know. Your teachers are there so you know that if anything goes wrong, it will be alright. Teenagers have a chance to be away from their parents and explore the world and that helps us to become more independent.
why do you think that challenging yourself is important?
I want to take the opportunity now of exploring lots of different interests because that will inform the decisions I make about what I want my future to be like. The more things I try, the more options I'll have after school. The first and biggest way in which I have challenged myself was in coming to Bloxham, and I did that because I wanted to be a better me. I just keep taking steps out of my comfort zone. They don't always have to be big steps. Coming to Bloxham was a big step and was good, but small steps are good too.
Bloxham in general offers us a lot of choice when it comes to clubs and activities. There are so many sports on offer, and there's also quiet clubs like gardening and book club and so on. You just have to be brave and take the first step. Mr Bull, my Housemaster, always encourages me to try new things. The first time I tried climbing club, I thought I'd signed up for the wrong thing and wanted to give up, but Mr Bull suggested I try again and see how I got on, and I loved it!
could you tell me about your experience as an international student?
I feel more confident in English now, so I've passed through the biggest challenge which any international student faces. It's hard to talk to people in a foreign language, so my advice to new international students is just to take your time. Don't think you have to be able to talk with anyone quickly, just start off with simple things like saying hi and bye and how are you. The atmosphere at Bloxham is great. The community of international pupils is very friendly and everyone is very respectful and accepting of internationals. If I have to rush or if the environment is stressful, then I shut down and stop making progress, but this school isn't like that, it supports me in improving step by step.
what would you like to do after you finish school?
I would like keep trying new things and spending time on myself outside of education. I want to join lots of societies at university and practice skills in art or music. I don't know about my career, but I don't worry about that because if I do enough now, I can have more choices in the future and make an informed decision. It won't be stressful. My motto is to work hard now and try new things and then when the future comes, I'll know what I want to do.
Back to all stories