Boarding Life as an Overseas Pupil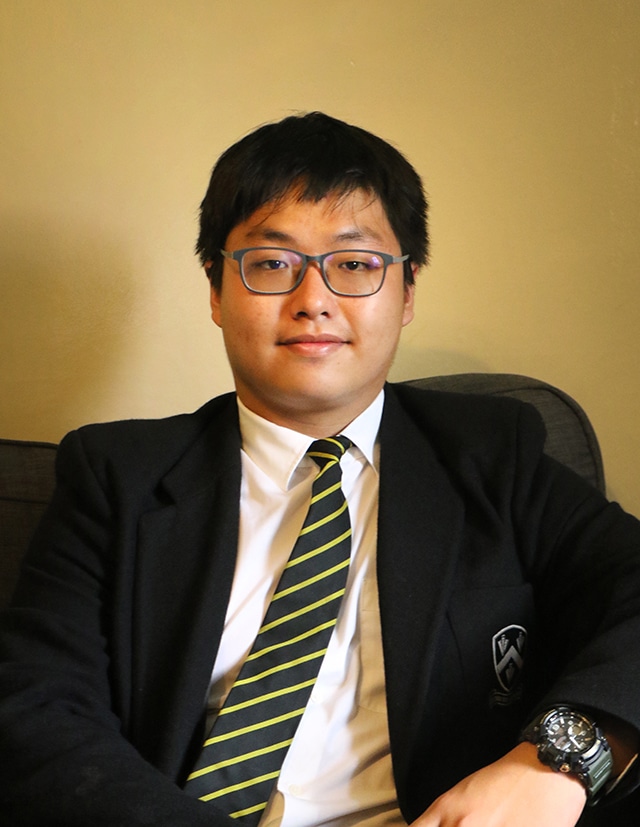 Boarding Life as an Overseas Pupil
We met Alvin, a Sixth Form overseas student from Hong Kong, to find out more about his experience of boarding life at Bloxham and his future plans.
Q: What was it like when you first Joined Bloxham School as an overseas pupil?
It was a pretty new experience for me as I had been in the same school since primary prior to joining Bloxham. I was welcomed straight away into the Wilson House boarding community.
The day I arrived at Bloxham I was partnered with another pupil to help me become familiar with the school and we've been best friends since.
My first night was actually the Fourth Form Formal Dinner which gave me a great opportunity to meet new people from each of the Houses and helped me settle into school life easily.
Q: What is it like to be part of the Wilson House community?
The Wilson games room is a space where everyone comes together. It's a space to talk to each other and the tutors about everything from sports to school work, games and music. It helps you get to know people on a more personal level and find out their passions and interests.
Q: What is your favourite part of Boarding?
It has to be the House Socials. The most recent one saw us all gather in the Great Hall and pupils from each year played music and we sang songs together. This was then followed by kebabs from Mr Bowden and a Fifa tournament!
Q: What do you do in your spare time?
I love to play my saxophone! I play everything from Jazz to pop and classical. I find it to be an excellent activity to relax and unwind, particularly on the weekend. It's also really fun and the Wilson boys always love to hear my solos.
Q: What are your future aspirations?
My future goal is to pursue a career in medicine, specifically the field of neurology. This has been my goal since I arrived at Bloxham. I hope to study medicine at the Imperial College London.
Dr Floate and Dr Perera have been instrumental in developing my scientific knowledge and driving me towards my goal. The school has been flexible and allowed me to study five A Level choices in Sixth Form to ensure I have the best opportunity to become a doctor.
I will also be attending a two week summer course this year at Cambridge University which will give me a better understanding of preparing to study medicine.
Back to all stories