The Importance of Community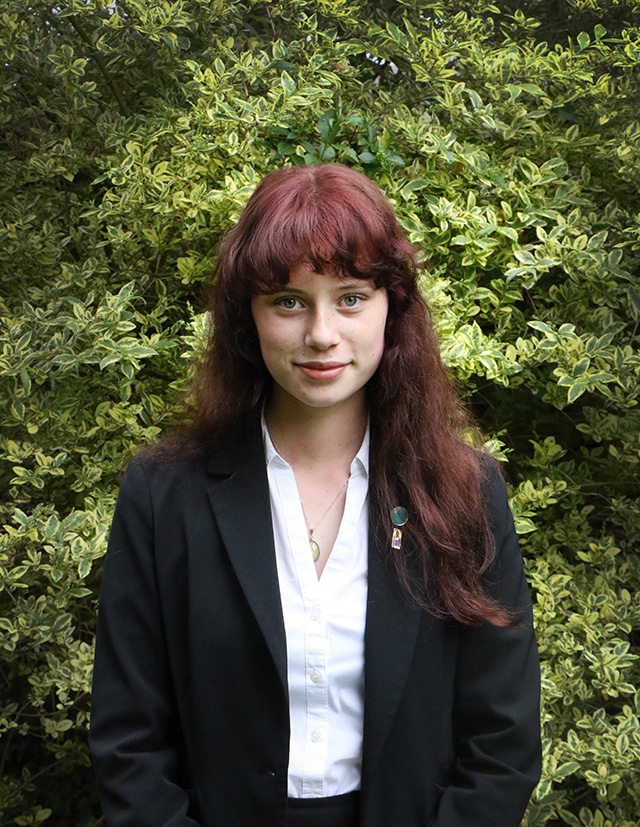 The Importance of Community
Zoe spoke to us in her final year about what she values at Bloxham, including its strong community. Zoe briefly left Bloxham but returned to Sixth Form and has enjoyed making the most of her second spell at Bloxham. Zoe is now an Old Bloxhamist studying Fine Art Foundation.
Q: What have been the positives of returning to Bloxham School?
I left at end of Fifth Form feeling like I was ready to move on, exhausted from the intensity of completing GCSE's. I moved to another school which, partly due to COVID-19, had really low contact hours. There wasn't really an opportunity to develop relationships, friendships and community like there was at Bloxham.
I decided to come back to Bloxham because I needed people around me. I missed boarding and missed the connection with peers. You just don't realise how different it is building friendships when you live with them as opposed to just in a day school. The Headmaster allowed me to join Stonehill with a group of girls who I knew but not particularly well. My Housemistress was my previous tutor which was very nice. It really felt like home – they welcomed me back in with open arms.
My entire mentality shifted; I chose to come back and I wanted to. That's helped me. I definitely took things for granted at 16. It meant so much to have boarding, activities and pastoral support back.
Looking back, I think my assumptions of what I wanted were wrong. I didn't realise how much I valued being part of something bigger and how grounding that is; to have a place in a community where you are valued. For me, in that time coming back when everything was up in the air, the Sixth Form Art centre was a haven for me. I still go there in all my free time as Mrs Lehmann and the other Sixth Form artists are so kind.
Q: What has been your experience of Sixth Form at Bloxham?
I'm really enjoying the Sixth Form environment. COVID-19 has shone a light on how much we need each other and how valuable community and boarding is. I was in the lockdown house for a month or so during the last lockdown and that really helped at that time. The chance to be together and knowing that your boarding house is your home is comforting.
Q: What are your hopes for the future?
I'm doing an EPQ related to something geographical, so that might be the natural next step. I'm a big advocate for environmental sustainability so that might end up influencing my future career. I don't think doing psychology necessarily closes that door, it also links well to my other two subjects and further reading. No matter what I study, I'm always going to pursue what I'm passionate about. I'm only going to choose a course if it aligns with my values and what I want.
There is so much extra curricular opportunity at Bloxham. Even though you're not 'studying' that area, you can still explore the different topics. I'm not a DT student but I still had a hand in creating sets for school performances. I'll speak to different departments that I'm interested in. The flexibility of facilities and the personality of the staff is very unique and I really value it. They're happy to support you and enable you to pursue your interests.
When I leave, I want to know that I've slightly changed the community for the better.
Back to all stories