Minding Her Own Business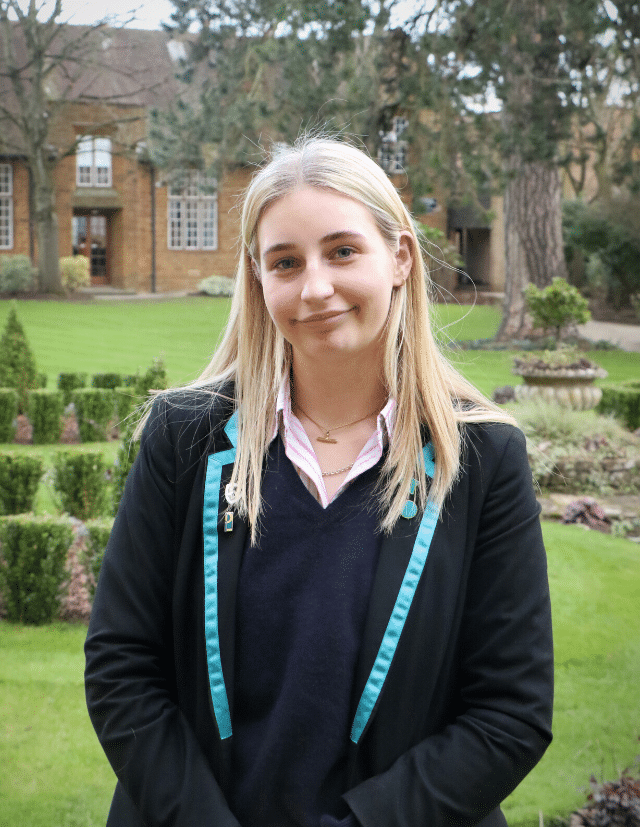 Minding Her Own Business
In her final year at Bloxham, Zoe chatted with us about her experience with the Mini MBA program, her time at Bloxham, and life as Captain of Stonehill.
How have you found your time here at Bloxham? Are you enjoying Sixth Form?
I've been at Bloxham school since Fourth Form and have thoroughly enjoyed how much it has to offer, from the endless activities to the close community feel. I have really loved the extra responsibility that comes with being a Sixth Form student and the trust the school puts in us to manage our own time, finding the balance between working and socialising. Sport has played a huge part in my time at Bloxham, having been in the 1st XI hockey team since Fifth Form as well as playing in both tennis and netball. Team sport has enabled me an opportunity to meet new people, train and play with my friends and develop new skills, both on and off the pitch.
What has been your experience as Stonehill House Captain? What have you learnt from this prefect role?
Through being House Captain of Stonehill, I feel as though I've been able to be a part of shaping the future of how we want our house to be identified in the Bloxham community. It's a home away from home and it has such an amazing family atmosphere. I work closely with Mrs Woodward who has really helped me become more confident in the role, allowing me to have an impact on the girls' lives within Stonehill.
What skills do you think you've gained from the Mini MBA?
During the mini-MBA course, I have grown hugely in confidence as it has forced me to step outside my comfort zone. This is especially the case with public speaking, as I never would've imagined putting myself forward for this year's house debate. I think I have grown individually, practicing skills such as researching and time management, but it also helped me develop skills essential for being part of a successful team, working together towards the same goal using everyone's thoughts and ideas.
What have you enjoyed the most on the course?
The part I enjoyed most about mini-MBA was designing and pitching an app to a panel of potential investors. A group of three of us designed with an online learning education app to help students who had suffered due to Covid-19 lockdowns. From creating an extensive cash flow forecast to designing our logo, it was a very enjoyable experience, and although the pitching was extremely daunting it was also very rewarding. I would highly recommend the mini-MBA course to anyone interested in business or economics or even just to grow and develop skills essential in later working environments as it was such an interesting and exciting course.
What are your plans for after Bloxham?
The mini-MBA has really inspired me to study business economics at university and I must say it played a huge part in my personal statement! I would love to pursue a career in the business world, working in the city and perhaps becoming a successful entrepreneur or businesswoman.
Back to all stories