High Kicks, Winning Tips, and Cricket Nicks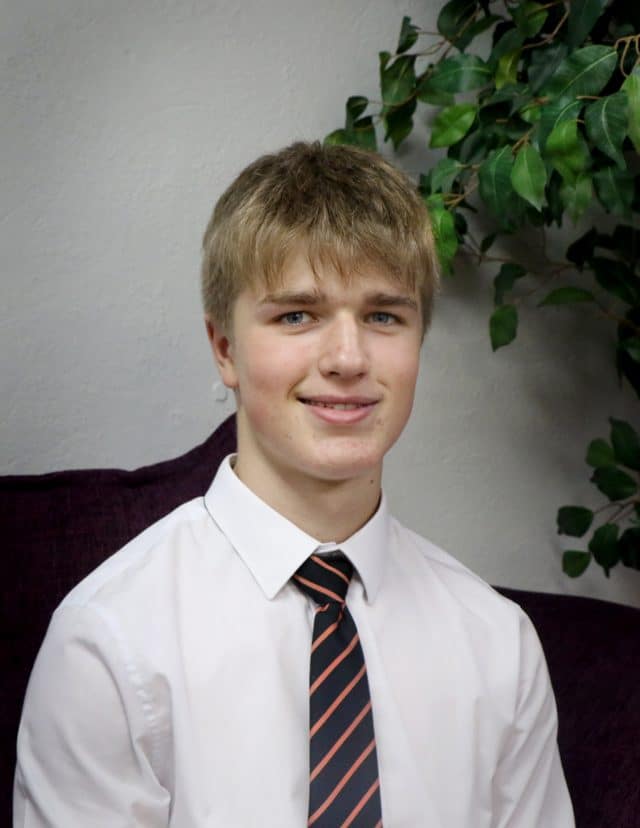 High Kicks, Winning Tips, and Cricket Nicks
Noah spoke to us about his sporting talents and how he found the transition from Lower School (Exham House) to Third Form.
Q: What were Highlights from your time in Exham House?
I'd definitely say the House Challenges in Second Form were a highlight of mine. I played a big part in arranging them and I think they went down really well. During the winter months when it was too cold to have fun outside, we created a bunch of fun and creative games that the whole house could play. The first one that we came up with was ping-ping football where two teams had to blow ping-pong balls with straws to get them through the opposition's goal. It was really fun and everyone got involved. I think they are continuing the challenges even now I've moved into Third Form which is great to see.
Q: how have you found the transition from Lower School to third form?
The transition has actually been really easy. I think that being in Exham House (Lower School) before has definitely helped as I already knew the school very well and I had established a lot of friendships before entering Senior School. All the staff have been incredibly accommodating. They completely understand that moving up from Exham or moving from another school can be very hard and they have been really great at helping us overcome any struggles we've had so far. All those in House have been absolutely brilliant and welcoming. I feel very much a part of the Seymour family now.
Q: Can you tell me a little about the alred trophy and your experience in the competition?
Last year, the School of Kicking put on the Alred Trophy for David Alred who coached Jonny Wilkinson kicking in the 2003 World Cup. They held competitions for all under 18 kickers in the UK and Ireland. It was brilliant! I took part in the one in Oxford where we competed in five challenges that covered all areas of kicking. I did very well and ended up at regional finals. There I won the hangtime challenge and ended up with the best score for the whole country. I was very proud of this achievement, particularly being 13 at the time and competing against much older boys.
Q: I hear the u14 A Team has made it to the quarter finals of the national schools cup! as captain, what's the secret to your success?
The secret to our rugby success isn't really that much of a secret. We work hard as a team, put in the extra mile and consider it a privilege to play rugby. We play for each other and leave everything we can on the pitch.
Q: We also hear thar you are a keen cricketEr. Can you tell US a little about your journey with the sport?
I started off playing cricket at a very young age, about six or seven I believe. I've just loved the sport from that point onwards. I made county at under 10s and I've stayed in that team ever since. With its fantastic facilities and range of cricket activities, Bloxham has really enabled me to work on improving my cricket even further.
I've recently made it into the Elite Player Programme (EPP) for Northamptonshire two years early so I'm really excited to be partaking in that and am very grateful for the school in helping me develop towards this.
Q: What are your hopes for the future?
Ideally I'd like to play professional sport, either in Rugby or Cricket. I can't pick between the two at the moment so hopefully this decision will be made for me at some point! If that doesn't work out then Bloxham offers me the education I need to go explore other options which is brilliant.
Back to all stories