Bloxham Life in the Service of Others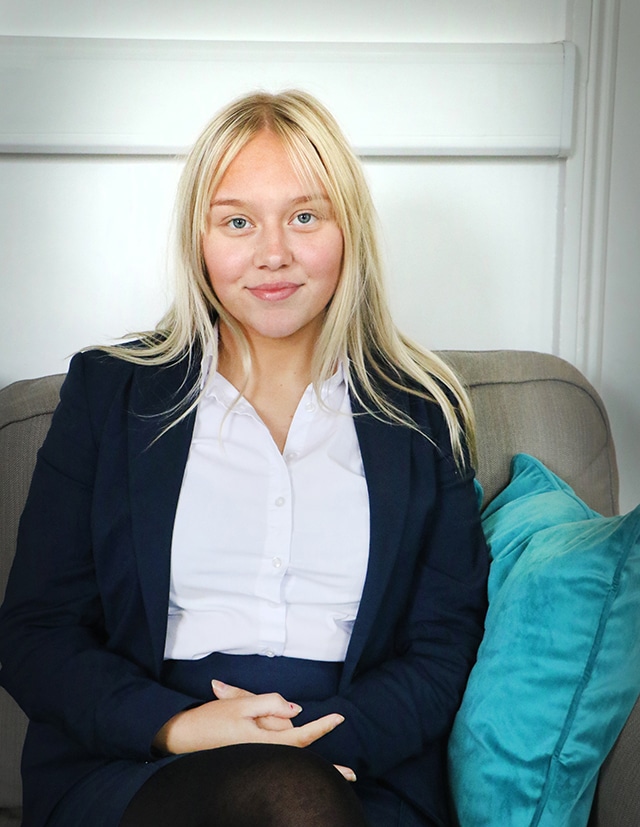 Bloxham Life in the Service of Others
We sat down with Jamie to discuss her volunteering work with special needs children and also her role in organising a vigil at Bloxham following the tragic death of Sarah Everard in March 2021. Sarah's death highlighted the issue of violence and harassment against women, a topic which Jamie feels passionate about.
Q: When did you begin volunteering at the Let's Play Project?
I knew that I wanted to do something in care from a young age but my first proper involvement came from PE lessons with Frank Wise School. Following these lessons, I was invited to do a couple hours a week at the special school, which ultimately got me excited about the idea of volunteering. Unfortunately, due to my full timetable and the impact of the pandemic, I had to stop my work at Frank Wise but was advised by their staff to look into the Let's Play project, a Banbury-based charity which specialises in after-school fun for young people with additional needs.
I started volunteering there and have since got a job with the project. It's been great entertaining the children and teaching them to play and interact with others kindly. I've loved it there and the work also coincides with my EPQ on sign language and communication for those with additional needs. I have even been teaching myself a little Makaton to try and aid communication with the kids.
Q: What is the most rewarding aspect of your work with children?
All in all, it is just the kids having fun and seeing their progression through the weeks is what is really rewarding and knowing that the team create a place they all look forward to coming to at the end of the day.
Q: Can you tell us about the Sarah Everard Vigil which you helped arrange?
Sadly, I have been quite unfortunate in being on the receiving end of inappropriate situations from a young age, similar to many women and girls across the country. I have always felt very passionate about modifying this culture and creating mutual respect between everyone.
The death of Sarah Everard only fuelled the fire and seemed like a good opportunity to try and spread this awareness within the school. I went to Art and decided I wanted to do a portrait of Sarah. Whilst there, a couple of girls and I began discussing arranging a reflection evening to raise awareness and conversation around her passing.
We had to be delicate in how we did this in order to be inclusive to everybody of all genders and ages. It was hard work and we organised a few speakers, myself included. More than 200 people came which, if I'm being honest, was about 170 more than I was expecting. I was absolutely blown away on the night with loads of people coming and lighting candles.
I have since been helping Mrs Skevington in giving a student's perspective in how to make the most of PSHE time to educate pupils on consent and sexual harassment and assault, how to prevent, deal with and have a general intolerance to the behaviour. As well as this, I have been spending time with the Third Form in groups creating a space for discussion on issues like these.
This is all in order to make sure that within the school we progress and are confident in being there for victims and preventing or dealing with perpetrators. I know that this is something I will never lose my energy for no matter how exhausting and draining it is.
Q: What are your future aspirations?
In the future I'm really hoping to go into a care profession so I am looking into jobs such as social work and as family law. I'm looking to do something that I love and something that is rewarding. There are lots of things that I feel very passionate about and I really want to channel that into something positive for both myself and others.
Back to all stories