A Life in the Fast Lane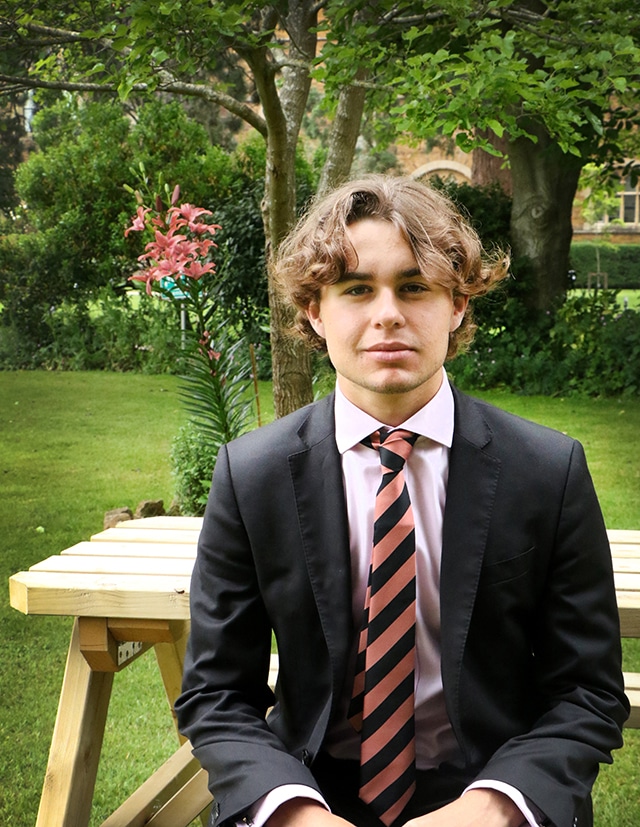 A Life in the Fast Lane
We caught up with Jonny who talked us through his aspirations in the world of F1, his passion for cricket, and Sixth Form life.
Q: what have been your top moments so far at Bloxham School?
When you're at school, most of your time is spent in house. Some of my greatest memories here have been from my time in Seymour House. All the inter-house competitions and their build-up fill the house with a real buzz. When I first joined the school in Third Form, one highlight was the House Shout (our annual inter-house music competition) – it really showed me what Bloxham is all about and what I could expect.
Q: You are looking to pursue a career in F1. where did this interest begin and how are you working towards this goal?
My interest in the world of F1 first began with my Dad, who always had a massive interest in racing. From a young age I watched and attended races with him. My earliest memory of racing myself comes from a Go Karting party I had for my eighth birthday. This sparked my interest further, driving me back to the go karting track more often. Before I knew it, I was competing in the Official British championships, becoming Welsh champion at twelve years old and winning the UK national championship at thirteen. By fourteen, I started doing my first racing in cars, live on ITV4.
Through exposure to the racing scene, I've met great role models. When I look at the trophies I've won and read names like 'Lewis Hamilton' and 'Jenson Button' engraved on the side, it really makes me feel like I'm walking in the shoes of the greats. It makes me hope that, one day, that could be me.
Recently I moved from two seater to F3. The speed of the car is much faster and there are much higher fitness requirements – I have my own programme which the school has helped me to develop in the gym.
Q: Has Bloxham School helped develop your passion for F1 racing?
In addition to Bloxham's gym accommodating a lot of my fitness needs, the school has been really flexible with my timetable, letting me compete during term time.
The Bloxham network is also incredibly helpful. Several Old Bloxhamists have gone to work in the motorsports industry. Seymour also runs 'Pink Talks' where we have had professional sports people, like Tom Stephenson, come in and talk to us. This has been very helpful to get an insight into what it's like to be a professional athlete.
Q: how has Bloxham helped you develop your other passions?
My other passion besides racing is cricket. All the activities after lessons and Bloxham's broader curriculum have helped boost my passion for cricket. Cricket wasn't something I was particularly interested in before Bloxham but the staff and their genuine passion for the sport really made it exciting for me. One of my cricket highlights was definitely the fixture against the Marylebone Cricket Club, who are arguably the most famous club in the game.
I have also developed an academic interest in business and economics, which has helped me understand the world better.
Q: What is Sixth Form life like?
The biggest difference between Sixth Form and GCSE is that we have more freedom with our time so it's easier to balance these things and encourages you to pursue your passions. You also have more study periods to catch up on work load. The White Lion Sixth Form Centre is another great perk. It's a great place to socialise between lessons and after school. I even occasionally get something from the café!
Q: What are your hopes for the future?
My plan is to focus on school for the time being and once A Levels are done, I can continue to pursue my career. At present I want to be an athlete, be that a racing driver or cricketer. Making a career out of motorsport is definitely possible for me. As a back up, studying DT has helped me to develop skills used in the technical side of motor sport which also interests me greatly. Furthermore, I feel that studying business studies and economics has given me a brilliant platform to pursue a career in a lot of different areas so I am keeping my options open!
Back to all stories