A History at Bloxham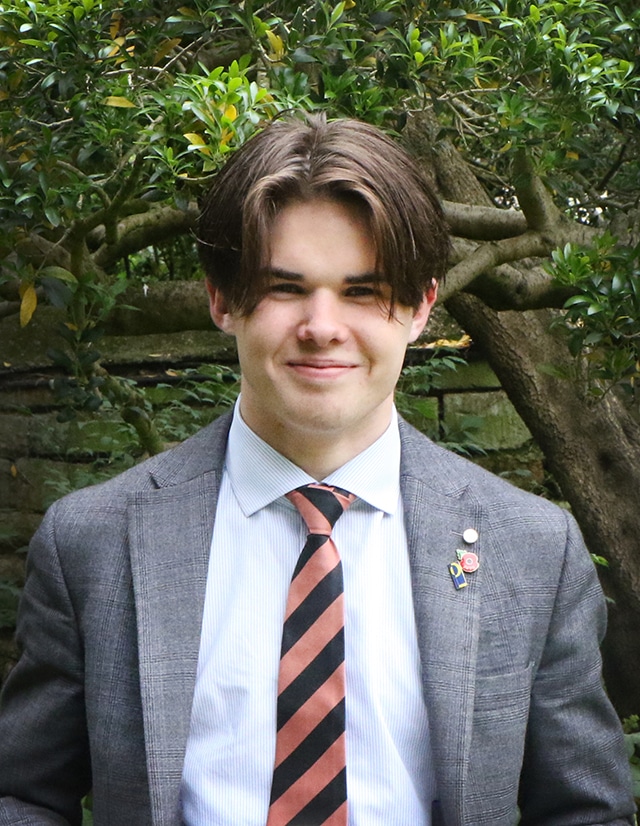 A History at Bloxham
We caught up with Stan to get an insight into his family's history at Bloxham and his involvement in sport. This interview took place in Stan's final year at Bloxham, before becoming an Old Bloxhamist in summer 2022.
Q: What does it mean to you to be Third generation Bloxhamist?
I feel very closely connected with the school as a third generation Bloxhamist. I can compare my experiences with my Dad, and my Dad's uncle who was Head Boy here. There are also frequent reminders of my family's history here at school. Mr Batten was my father's tutor and when I joined he became mine too. It's cool to have that relationship where my Dad can tell me about his time in the school walls. It's similar for other students; I have friends whose parents are my father's Bloxham friends.
We talk about how similar and different things are, whether general school life or sport. I do think that the school in so many ways is different now in my time. Although it's progressed a lot in the last 80 years, the community and the feeling of the school is still very similar.
When I first joined Bloxham, I had two cousins at the school, Sam and Jessica. On the first day, everyone was joking 'oh, not another Deeley.'
Q: What does it mean to you to have a sibling at Bloxham in the same boarding House?
I don't know what Isaac would say but I like having him in the house. It makes communication easy! He's not living the same life as me and our experiences at Bloxham are very different, which is refreshing. I'm sure Isaac doesn't want to be known as my little brother as he is more focused on art and music. The same can be said for twins that go through the school.
Q: What are your passions and how has Bloxham helped you developed these?
My passions have always been centred around sport, with rugby being my favourite. Whichever term we are in, sport motivates me through the day. There is an abundance of time to be constantly active rather than waiting for the next opportunity to play. I used to play for Oxford United and Mr Bull helped me work this into my timetable. Bloxham has been very good and accommodating for commitments outside of school.
Q: What is your favourite thing about Bloxham School?
Personally, I love the depth of activities, clubs and sports available for you to do. One term you might focus on a mainstream team sport, like rugby, and the next you can work on your fives, squash, or badminton. I doubt anyone could get through their time at Bloxham and tick off all of the options available.
Back to all stories