To round off a tough year, the second and third form discovered their wild side through Summer adventure camps.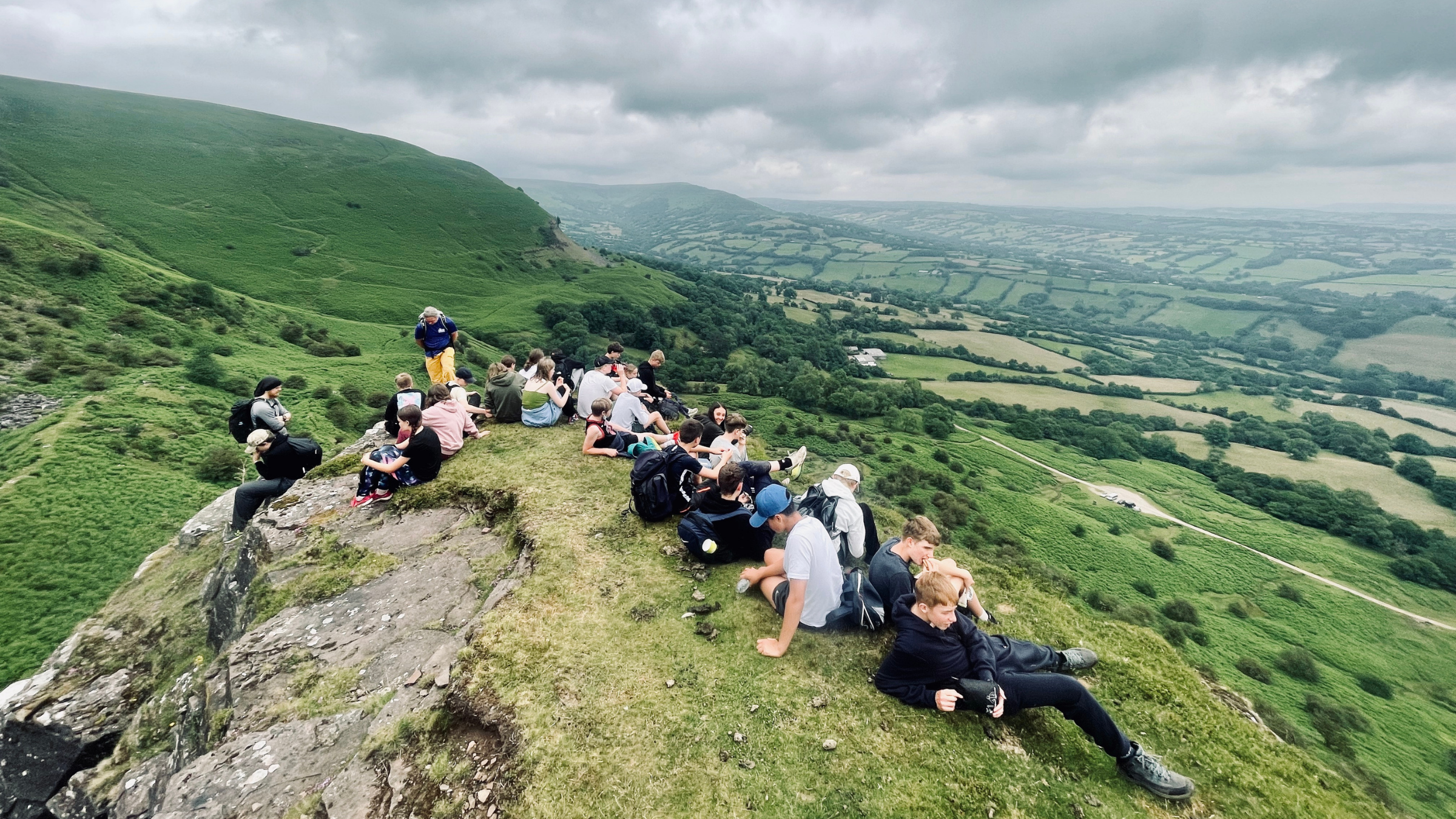 Second Form
Due to the French Alpes trip being cancelled, an alternative 5 day residential was offered at Longtown Outdoor Education centre in Herefordshire. Along with Mrs Cochran, Mr Richardson, Mr Barber and Mr and Mrs Skevington, 25 students arrived kitted out for the week with sleeping bags, walking boots and big smiles. Our final chance to be together as a Second Form.
We all slept in large bell tents and ate in the wooden hut called the Hive. We were all kept busy. On our first night, we went exploring into the woods with our instructor John. The next day, we went mountain walking and biking and squeezed in a visit to Hay-on-Wye for ice-creams and crepes (our reminder that we were supposed to be in France!)
The next day, we got suitably dressed in wet suits and headed for the gorges. Although water levels were low, we still managed to jump into the pools, navigate our way through rock pools and put heads under cascades. In the evening, we headed to the woods for a den building session. Groups of students worked together to create their ideal den and were asked to pitch their creation as the ideal sale. Well done to Eva, Charlotte, Tabby and Flo who won the best den award!
On Wednesday, we all headed out to try some caving and canoeing. The weather began to improve and fortunately so for the canoeists as some spent most of their time in the water or being splashed. In the evening, the big screen was rigged up in the Hive and the eagerly awaited semi-final of the Euros was viewed, analysed and celebrated.
Thursday, it was time for paddle boarding, archery and the hi-ropes, followed by an evening walk. Given a map with a mystery destination, the students had to find it using their great orienteering skills. And by 9.30pm, just before closing time, we arrived at McDonalds to great jubilation. Even the McDonalds staff received a rapturous applause!
Friday was our final day and before sweeping out those tents and packing our bags, we squeezed in a scramble up a mountain and a chance to have one foot in Wales and one in England. Some spectacular views and more incredible memories made.
– Jane Cochran
Third Form
Very sadly, the Third Form camp got cut short due to advice from Public Health England regarding COVID 19.
On the Sunday evening we did some orienteering, Monday was a 'splash and dash' and a gorge walk, followed by putting up tents for our overnight exhibition (which sadly never happened), and Tuesday saw us doing high ropes and paddle boarding before our hasty and premature departure.
– Jocelyn Merris
For access to photos from both trips, please view our Flickr Page