This year's festival-like House Music Competition united the whole school, rounding off a very tough year for the students with a brilliant display of musical entertainment.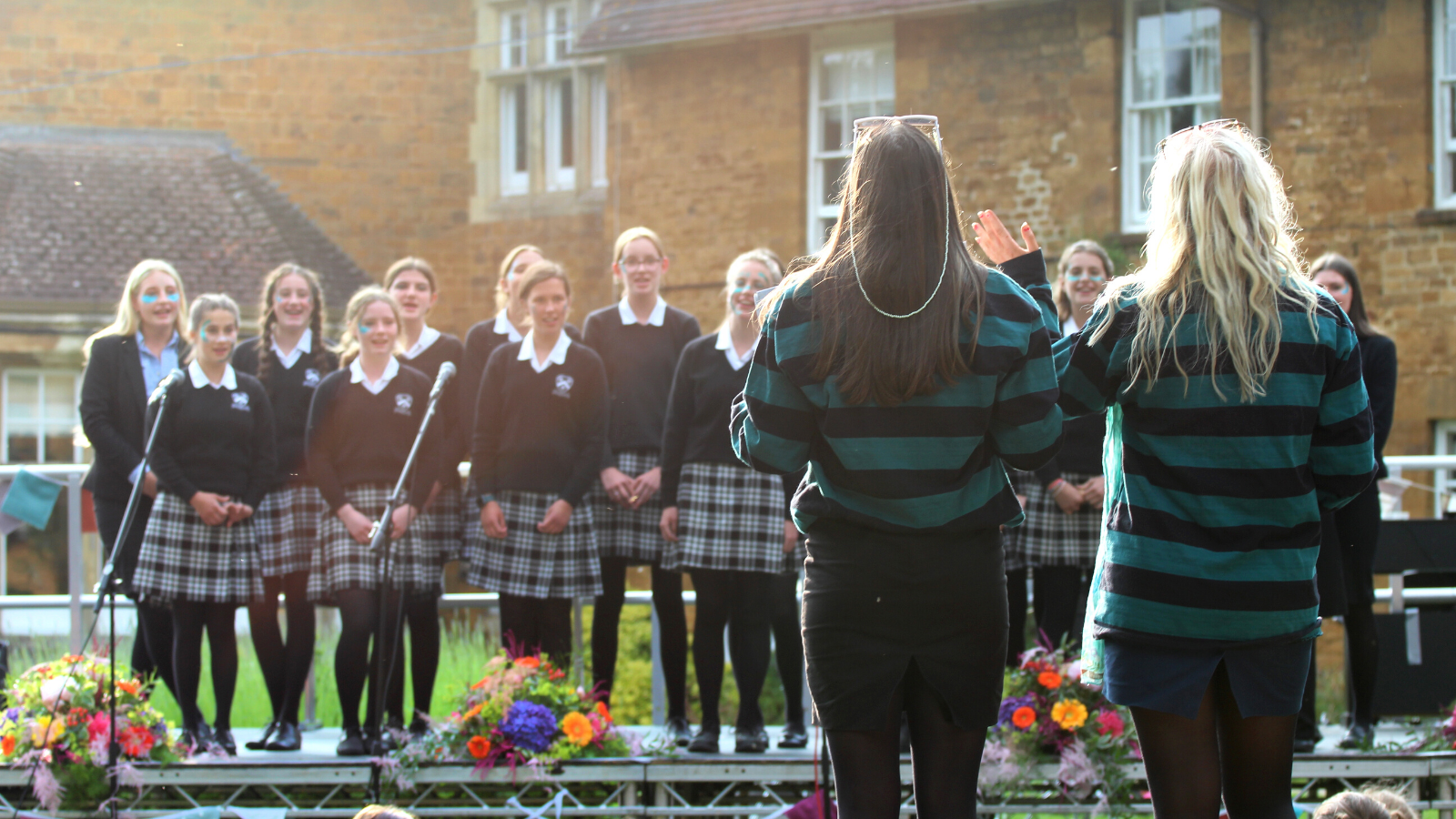 Mr Redpath, Director of Music, provides the following review:
With the theme of Glastonbury Headliners, we were very lucky to have Alex James, bassist with Blur and award-winning cellist Gabriella Swallow to adjudicate the competition. This was only the second time within the academic year that the whole school community had gathered together, so with such a wonderful, celebratory mood and quality music at its heart, everyone was a winner, but formally, the winners were:
House Music Competition winner: Wilberforce – Creep (RadioHead), ABBA Medley (ABBA)
Unison winner: Exham – Yellow (Coldplay)
Ensemble winner: Merton – Rolling in the Deep (Adele)
Photos and Videos of the event are available via the Bloxham Flickr page.