From impressive team performances to individual superstars, Bloxham's Equestrian riders have had a fantastic year!
Our riding squad have been busy training and competing in a variety of one day events, both affiliated and unaffiliated, with a number of good placings already this season in BE events, SEG events and the Cotswold Cup series.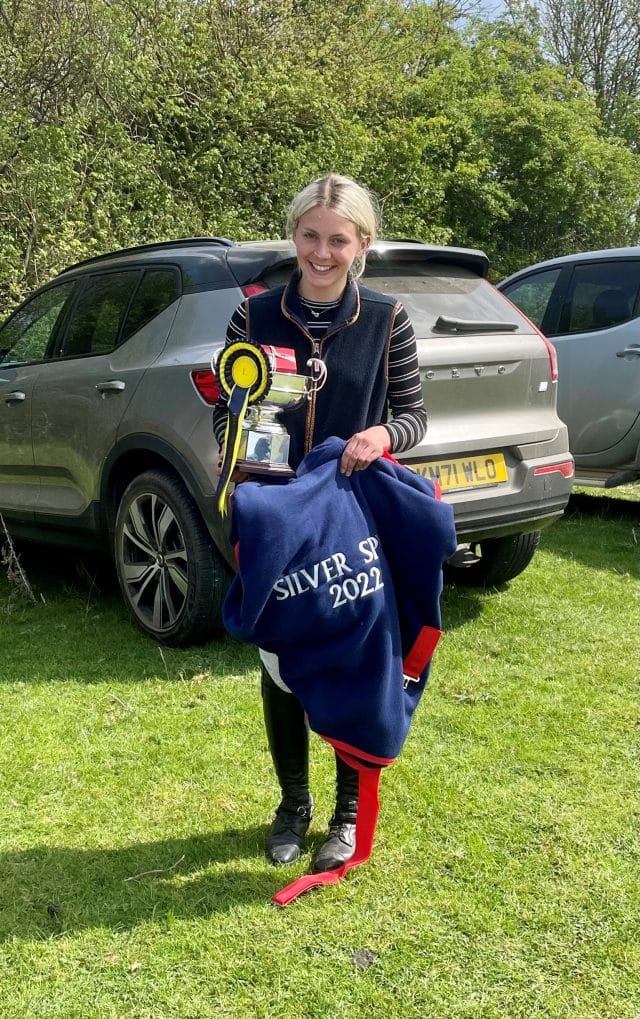 Special mentions include:
Millie S, who as well as coming third in her class recently in the Beachborough School Eventer Challenge at Dallas Burston and qualifying to represent school at the NSEA Eventer Challenge Championships at Hickstead, also won the Tom Nicholls cup for 12-16 year olds at the annual Silver Spur Ride. The Silver Spur is a hunt race, like an old-fashioned point to point, over established fences in good hunting country.
Jemima L, who has recently joined us, qualified for four classes at the NSEA Eventer Challenge and Show Jumping Championships at Hickstead in the Summer term, jumping a double clear round in every class and earned a well-deserved second place in the 70/75 Arena Eventing Championships!
Hunter A-B has been a rising star in the cut and thrust of the mounted games world for some years now and has just been selected for the MGA U12 North of England Team in the Home International (Scotland, Wales, Ireland, North of England and South of England) held in May and also for the U12 England Team in the European Championships in the summer. This is a tremendous achievement!
Charlotte F-S who represented Bloxham beautifully and came second in the 100cm class at the gruelling Princethorpe 2 Day Event in half term, with just 0.9 of a point off the lead!
Alice B who has been working hard with her new horse with her dedication is paying off resulting in an excellent 24.75 dressage score in the 80cm class at the SEG Elmwood One Day Event to come third and qualify for Bloxham for the SEG National Championships at Calmsden later this summer.
Good luck to those who are hoping to qualify for the BE u18 Championships in the coming year. We have at least one contender at the moment and we wish Angelina the best of luck- we hope all your efforts are rewarded with selection.
We look forward to what the 2022-23 academic year will bring. We have some riders who are moving onto new horses and enjoying getting to know them and some others starting out with lovely young horses showing great promise. There are some exciting times ahead!